Cornmeal Muffins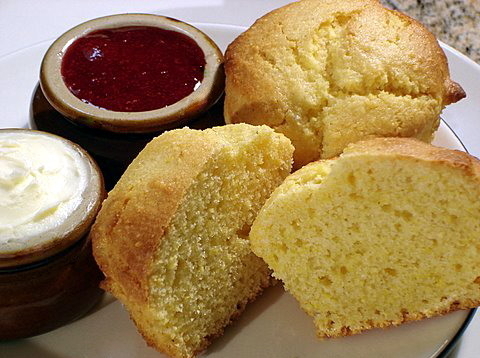 INGREDIENTS

• 3/4 cup Pinecreek honey
• 1/2 cup canola oil
• 2 large eggs
• 1 cup all purpose flour
• 1 tbsp baking powder
• 1/2 tsp baking soda
• 1/4 tsp salt
• 1 1/2 cups cornmeal
• 3/4 cup buttermilk
METHOD

• Preheat convection oven 325F or regular oven to 350F. In a food processor, blend the honey and canola, and then pulse in the eggs. Transfer mixture to a large bowl.

• In a separate bowl, combine the flour, baking powder, baking soda, salt and cornmeal. Add this mixture gradually to the large bowl while alternately adding the buttermilk.

• Blend with a wooden spoon until muffin mix is combined. Spoon evenly into muffin cup lined muffin tray. Bake for 22-25 minutes.


• For a muffin with a little more substance try 1 cup of fine cornmeal with 1/2 cup of coarse cornmeal.